"I am here, I am alive, I am present and I have a body (from the film Who am I in the dance by Saraswathy Kalakendra Institution of Fine Arts).
"I'm not waiting for anyone, I'm tired of this station" (from the poetry book Bråkar med Skuggor by A.T ).
"I shut my eyes. I shut my eyes so deep I want to sink back" (from the film You must have come from hell by Hayfaa Chalabi).
Historieberättarna is proud to present BABEL MIXTAPE. Meet art work created by artists and their stories expressed in various art forms. Welcome to take part in films, poetry, dance and other works at an exclusive online screening followed by a Q&A.
Moderator: Historieberättarnas manager Anusha Andersson.
Artists:
A.T
Hayfaa Chalabi
Saraswathy Kalakendra Institution of Fine Arts
PI(È)CE
Teatr Grodzki
ACTA Community Theater
Link to event on Facebook: https://fb.me/e/2mpsM0Cvo
#creativeeurope #historieberättarna #storytelling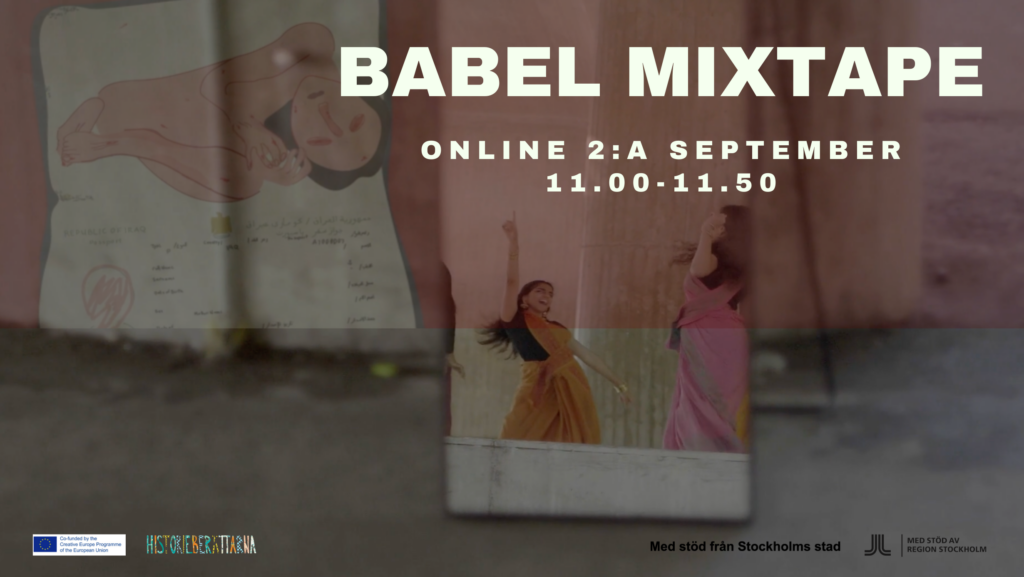 1 september 2021