Digital Creative Europe conference!
Historieberättarna's Creative Europe conference was unfortunately cancelled in March, and our partners from Poland (Teatr Grodzki), England (ACTA community theater) and Spain (teatre Tantarantana) had to cancel their trips to Stockholm. However, we did the conference digitally a couple of weeks ago, and it turned out to work perfectly fine! The main purpose of the conference was to give the participants an insight of Historieberättarna's creative working method.
Historieberättarna works with the senses as a source of inspiration for creation as a part of our method. In order to that, we did storytelling exercises with the senses of smell and taste, discovered "soft impressions" in the forest with our sight, we did a storytelling exercise around a sparkling fire, a guided forest meditation, and we also did a stop-motion film in Zoom with our movements!
So even though the conference was digital, the participants got to visit the swedish virgin forest and experience it with all the senses. (and they also got material to work with with the post) We are so glad to hear that some of our partners now have started to use our method in their activities!
#historieberättarna #CreativeEurope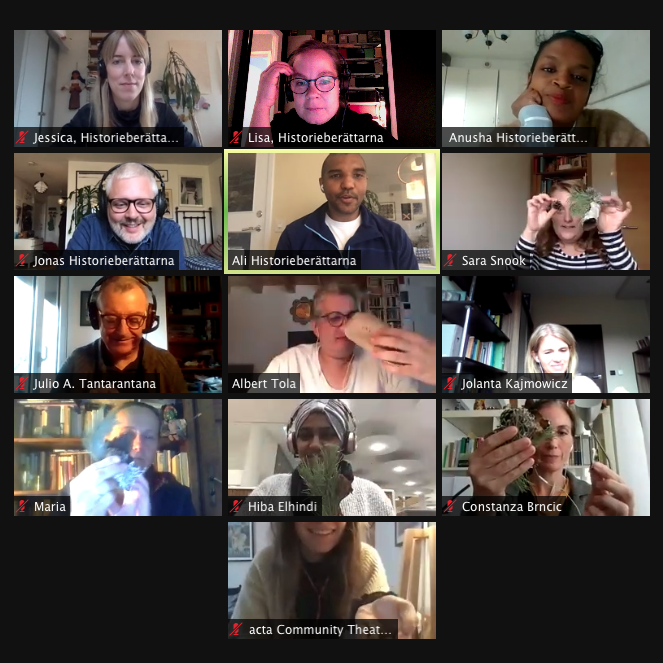 30 november 2020